This video helps demonstrate the power of video marketing your rental property. In this example video we are showcasing a super clean two bedroom two bath condominium in a well located condo development near central Stuart Florida called The Estates at Stuart.
As our videographer strolls around the interior spaces of this condominium we are able to capture these moving images and deliver them to our prospective tenants around town, around the state, around the county and even around the world. Using the power of video we can give prospective tenants a look into their future rental home with a look and feel that simply can't be matched with a handful of static photos and a few descriptive sentences.
In this video sequence, our prospective tenants have the opportunity to not just see the color of a wall or the coverings on the floor, but to actually get a feel for the scale of the home… maybe even plan out the actual future location for the 60" flat panel TV.
Moving into the kitchen our prospective tenants receive a definitive feel for how their food preparation area is designed into the overall floorplan of the property. In this particular property our tenants learn that this condo has an open concept floor plan where the kitchen and living spaces are connected; a sought after and desirable floorplan feature that is often extremely hard to communicate using still photos.
We use our video tours to try to highlight the best features of a house, no matter what those individual features might be… And in this case, in this unit – another highlight able feature is its split floor plan. A split plan home is a desirable feature that can be described with words, but is even better demonstrated using video.
When the time comes to put your rental unit back on the market, remember one striking statistic… today MORE than 90% of future renters begin their search for their next home online. And if you've spent any time online looking at competitive rental units at say, Trulia or Zillow or even the local MLS, you will notice that most of those listings offer just a handful of mediocre photos and a few sentences of text description. Video tours such as you are watching here are simply not widely offered. But they should be! Video marketing is powerful marketing. It helps tenants make up their minds right now by giving the end user the best presentation possible.
AND THIS IS GOOD for property owners because we attract an above average amount of applicants for each and every unit we list. We then have the opportunity to select the best applicants and place them in your rental home quickly which ultimately results in less vacancy and greater cash flow for you.
Give us a call today so we can put our video listings to work finding your next qualified tenant.
more +
Services We Offer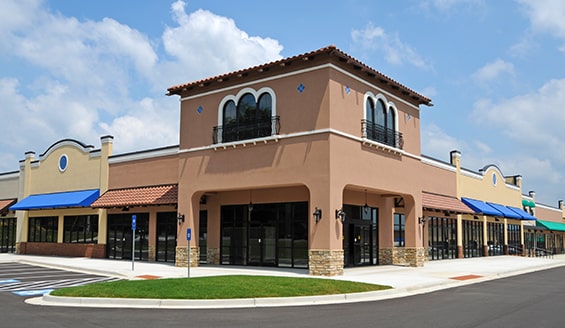 Residential Properties
We specialize in expert property management. This is our full time purpose – not just a sideline to other real estate activities. We currently manage hundreds of units; all property types including single family homes, duplexes, triplexes, townhouses, multifamily apartments, shopping centers and office space. We would like the opportunity to speak with you about managing your property.
Our approach to residential and commercial property management is always best tailored to suit the individual property type. Real property management is unlike the management associated with other types of properties such as common interest communities like Homeowners Associations (HOAs) or Property Owner Associations (POAs). Real property management is a true specialty service that requires a unique skill set backed-up by state of the art information technology to keep everything organized and a full-time 24-7 effort to keep properties well maintained and tenants happy.
more +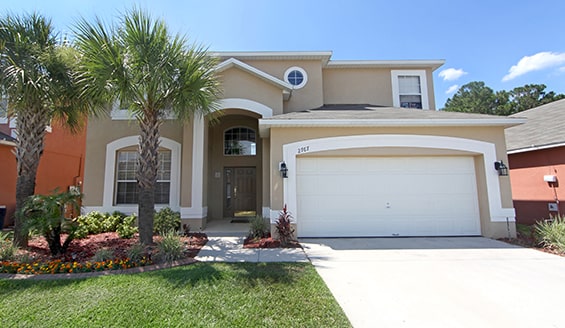 Single Family Residence Management
Many of our clients have only one rental home. We relieve the stress and interruptions that come with property management for homeowners who were unable to sell, relocated for a career opportunity, or inherited or acquired a property. In addition, those who entered the rental investment market and began by self-managing their property turn to our management company to save time and avoid headaches. Whatever your situation… we're confident we've handled it many times before.
With changes in home ownership and more homes "For Rent" than ever before, more and more investors trust us to manage their portfolio of rental properties. Regardless of how many rental homes you may own, our management strategy is designed to save you money at every stage of the process, so that your management fee pays for itself. Interested in some pricing? Check out our Pricing Page.
more +
Discover Stuart

In the 18th century, several Spanish galleons were shipwrecked in the Martin County area of Florida's Treasure Coast. The multiple wrecks were reportedly the result of a hurricane, and the ships were carrying unknown quantities of gold and silver. Some of this treasure has since been recovered, and its presence resulted in the region's name.
In 1832, pirate Pedro Gilbert who often used a sandbar off the coast as a lure to unsuspecting prey, chased and caught the Mexican, a US merchant ship. Although he attempted to burn the ship and kill the crew, they survived to report the incident, ultimately resulting in the capture and subsequent execution of Gilbert and his crew. The bar from which is lured his intended booty is named "Gilbert's Bar" on nautical charts. Sourced From Wikipedia
Areas We Service
Hutchinson Island
Port St. Lucie