Stuart Property Management
Let us manage your Stuart rental property

We offer a full range of property management services tailored to you as an investor, homeowner, or landlord. We have an extensive portfolio of single family homes, townhouses and condos in the Stuart area.
Services We Offer
Residential Properties
+
We specialize in expert property management. This is our full time purpose – not just a sideline to other real estate activities. We currently manage hundreds of units; all property types including single family homes, duplexes, triplexes, townhouses, multifamily apartments, shopping centers and office space. We would like the opportunity to speak with you about managing your property.
Our approach to residential and commercial property management is always best tailored to suit the individual property type. Real property management is unlike the management associated with other types of properties such as common interest communities like Homeowners Associations (HOAs) or Property Owner Associations (POAs). Real property management is a true specialty service that requires a unique skill set backed-up by state of the art information technology to keep everything organized and a full-time 24-7 effort to keep properties well maintained and tenants happy.
Single Family Residence Management
+
Many of our clients have only one rental home. We relieve the stress and interruptions that come with property management for homeowners who were unable to sell, relocated for a career opportunity, or inherited or acquired a property. In addition, those who entered the rental investment market and began by self-managing their property turn to our management company to save time and avoid headaches. Whatever your situation… we're confident we've have handled it many times before.
With changes in home ownership and more homes "For Rent" than ever before, more and more investors trust us to manage their portfolio of rental properties. Regardless of how many rental homes you may own, our management strategy is designed to save you money at every stage of the process, so that your management fee pays for itself. Interested in some pricing? Check out our Pricing Page.
Benefits of using South Florida Realty Management:
Video Marketing
+
This video helps demonstrate the power of video marketing your rental property. In this example video we are showcasing a super clean two bedroom two bath condominium in a well located condo development near central Stuart Florida called The Estates at Stuart.
As our videographer strolls around the interior spaces of this condominium we are able to capture these moving images and deliver them to our prospective tenants around town, around the state, around the county and even around the world. Using the power of video we can give prospective tenants a look into their future rental home with a look and feel that simply can't be matched with a handful of static photos and a few descriptive sentences.
In this video sequence, our prospective tenants have the opportunity to not just see the color of a wall or the coverings on the floor, but to actually get a feel for the scale of the home… maybe even plan out the actual future location for the 60" flat panel TV.
Moving into the kitchen our prospective tenants receive a definitive feel for how their food preparation area is designed into the overall floorplan of the property. In this particular property our tenants learn that this condo has an open concept floor plan where the kitchen and living spaces are connected; a sought after and desirable floorplan feature that is often extremely hard to communicate using still photos.
We use our video tours to try to highlight the best features of a house, no matter what those individual features might be… And in this case, in this unit – another highlight able feature is its split floor plan. A split plan home is a desirable feature that can be described with words, but is even better demonstrated using video.
When the time comes to put your rental unit back on the market, remember one striking statistic… today MORE than 90% of future renters begin their search for their next home online. And if you've spent any time online looking at competitive rental units at say, Trulia or Zillow or even the local MLS, you will notice that most of those listings offer just a handful of mediocre photos and a few sentences of text description. Video tours such as you are watching here are simply not widely offered. But they should be! Video marketing is powerful marketing. It helps tenants make up their minds right now by giving the end user the best presentation possible.
AND THIS IS GOOD for property owners because we attract an above average amount of applicants for each and every unit we list. We then have the opportunity to select the best applicants and place them in your rental home quickly which ultimately results in less vacancy and greater cash flow for you.
Give us a call today so we can put our video listings to work finding your next qualified tenant.
Leasing
+
You can expect that we will place our attractive "Home for Rent" yard sign on your property, (if allowed) prior to any known vacancy, or immediately if you have just listed your rental home with us. You can expect that we will place your listed rental property in the Multiple Listing Service (MLS) within 48 hours of signing a management agreement unless otherwise scheduled. This will give all the Realtors access to your property through the computerized multiple listing service. You can expect that we will list your property on this web site for the general public to view when looking for rental properties. You can expect that we will also list your property on approximately 20 other rental websites which are paid marketing partners of ours. You can expect that we will show your rental property 6 days a week to all prospective renters until your home is leased. You can expect that all rental applications will be subject to:
A full credit report on each adult applicant,
A verification of the applicant's former landlord's references,
A verification of the applicants' employment or income,
A nationwide criminal background check will be done on the applicant as well.
You can expect that we will lease your property at the asking amount of rent (as outlined in your management agreement) or higher. We will not lease your property at a lower amount without first obtaining your approval. You can expect that once the rental applicant process is approved, we will complete the lease agreement for your review and approval. You can expect that we will photograph or/or conduct a video taped move in property inspection of your property. You can expect to be notified by our company that your property has been leased. A copy of the lease agreement is available once all parties have properly signed.
Lease Renewals
+
We will attempt to renew the residents lease at least 30 days prior to the lease expiration date. We will renew the residents lease for another year at the same or slightly higher rent amount, if possible. We will not renew the lease at a lower amount of rent unless we have received specific permission to do so. We will place a "For Rent" sign back on the property and begin showing it in the event your current resident does not renew. We will renew the residents lease agreement, or re-rent your property to a new tenant, unless we have written directive from you not to renew the lease or re-rent the property.
Rent Collections, Delinquencies and Evictions
+
At South Florida Realty Management, we do not tolerate the delinquent payment of residents. We are careful to explain this policy to new tenants to avoid any misunderstandings that might arise later. You can expect that we will make EVERY effort to collect rents in a timely manner. However situations do arise where eviction becomes necessary. Because we are not attorneys and an eviction is a legal proceeding we recommend using a law firm which specializes in landlord/tenant law. We work closely with one such firm.
For a non-contested eviction for non-payment of rent the firm we work with will generally have total fees of less than $800. They use private process servers to serve all the legal documents and because of this they can generally process an eviction fairly speedily. We do not mark up their services and we work closely with them to ensure that your investment property is vacated in an orderly fashion and re-rented as quickly as possible.
We also help you recoup that cost through imposing a claim on the tenant's security deposit. We try to make the process as easy for you as possible.
Rent Processing and Accounting
+
Our property management software is one of the top rated property management software solutions in the industry. You will receive a monthly computerized report showing all income and expenses of your rental property. You will also receive a year end summary statement for your tax purposes showing all of your yearly income and expenses and categorized in an easy to understand manner. You can expect that in the last month of a tenants lease, we will encourage you to hold funds in your property account to protect you by ensuring adequate funds are available to make your home rent ready again. This is done to ensure a faster re-lease time and less vacancy time.
Property Maintenance and Repairs
+
Rental homes must be properly maintained in order to preserve the value of the investment and maintain a positive relationship with the residents. Florida also has laws that require landlords to comply with certain basic maintenance and repair items.
We will not affect repairs to your property without first obtaining your approval.
NOTE: This excludes repairs deemed by the manager as emergency repairs or repairs that are required to be effected to bring your property into compliance by laws, governmental building codes, zoning, safety and municipal codes, or the restrictive and protective covenants of your homeowners association and/or repairs that in the managers sole judgment are necessary for the immediate safety of the tenants or your property.
If your property is vacant, we will have necessary items repaired to improve the property's show-ability to prospective renters. This means a faster lease up and less vacancy for you. Examples would include but are not limited to: lawn service, maid service, pool service and painting when necessary.
We will also encourage you to have the locks changed between each tenancy cycle to avoid the possibility of liability. We will only use repairmen, vendors and tradesmen that are properly licensed and insured to handle the type of work being performed on your property. You will receive copies of the original invoices of all repair work done on your property each month.
Communication
+
We believe that communication is the essential element of a good working relationship and the success of our company. In today's business environment, we can not assume to know or read the minds of another, or be certain of their goals and objectives. South Florida Realty Management has gone to great lengths to be accessible to our residents and property owners. We are available by phone and e-mail.
Inquire About Our Services
(772) 220-0844
Stuart Area Information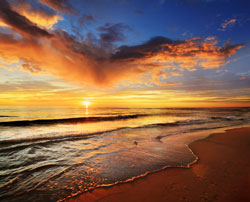 In the 18th century, several Spanish galleons were shipwrecked in the Martin County area of Florida's Treasure Coast. The multiple wrecks were reportedly the result of a hurricane, and the ships were carrying unknown quantities of gold and silver. Some of this treasure has since been recovered, and its presence resulted in the region's name.
In 1832, pirate Pedro Gilbert who often used a sandbar off the coast as a lure to unsuspecting prey, chased and caught the Mexican, a US merchant ship. Although he attempted to burn the ship and kill the crew, they survived to report the incident, ultimately resulting in the capture and subsequent execution of Gilbert and his crew. The bar from which is lured his intended booty is named "Gilbert's Bar" on nautical charts. Source From Wikipedia
Hutchinson Island
Port St. Lucie